The key goal of fashion marketing is brand positioning. All the activities that we do as fashion marketers such as digital advertising, photo shooting, product placement and many more, ultimately serve one purpose to control the perception of your brand in the eyes of your target segment of customers .
In this course we'll review the fundamentals mechanisms of fashion marketing and advertising and we'll apply them to the digital competitive environment using the contemporary toolbox of digital marketers: from social media advertising, to search engine marketing, from product placement to customer relationship management.
You will learn how to create a professional digital marketing plan for a fashion brand or a digital fashion retailer and how to integrate the digital communication in the physical retail. The course includes an overview of e-commerce strategy, necessary to apply the marketing notions effectively.
Who is this course for:
This online course is for fashion students and graduates who want to work in a fashion brand or an e-tailer
fashion communication professionals with a strong background in traditional marketing who need to re-skill and upgrade their skills with digital competences and knowledge of the digital fashion marketing.
Digital marketers who need a refresher and/or a focus on the digital fashion communication
Pre-requisites for this course
This course is suitable for all levels however it requires a pre-existing understanding of fashion market lifecycle.
It requires a knowledge of traditional marketing mechanisms and basic notions of economics such as revenues, margin and profitability.
Certification
DFA Certification. At the end of the course you'll be able to take a quiz to test your knowledge and attain a certification with Digital Fashion Academy. You can add the certification to your LinkedIn profile and boost your CV
The successful completion of this course grants you 10 points towards the DFA Certification
Job opportunities
After successfully completing the course you can apply for the following positions: digital marketing specialist, digital marketing associate, digital marketing coordinator.
The Digital Marketing for Fashion Course will teach you the fundamentals User Experience and Customer Journey, creating and implementing a digital marketing plan for fashion, measure the Return on Investment of digital communication, learn how to use tools such as Google Trends, Google Analytics and Google Ads.
This course is divided in three areas
How to create a digital marketing plan for fashion with focus on e-commerce and omnichannel sales;
Learn the business logics of fashion e-commerce and the role of digital marketing in driving sales;
You will understand the Digital and E-commerce KPIs and how to use them to make data driven decisions;
Lessons plan
Brand positioning
Digital advertising
SEO
Omnichannel
NFT
Customer Journey and User Experience
Omnichannel Customer Experience;
Digital Marketing channels and Media mix;
Marketing funnel: acquisition, segments and goals;
How to build a Digital Marketing Calendar;
Search Engine Marketing: SEA, SEO;
Audiences: re-marketing segments and retargeting campaigns;
Affiliation and Marketplaces;
Performance campaigns (CPC, CPL, CPA);
Google Ads, Search Ads, Display Ads, Dynamic Ads;
Search Engine Optimization;
CRM & Loyalty programs;
Direct Email Marketing;
Influencer Marketing, Social Media;
KPIs & Google Analytics.
What skills you will acquire
Area
Skills
Content marketing
Copy writing for web
Localisation
Photography
Video production
Image optimisation
Web design fundamentals
Basic Html
Search Engine Optimisation
Search engines working knowledge
Content Creation & Optimisation
Search metrics and web analytics
Digital Advertising
Search Engine Advertising
Affiliation
Display advertising
Re-marketing
Web Analytics metrics and KPIs
Acquisition: cost per click, cost per acquisition, …
Engagement: bounce rate, pages per visit, …
Conversion: add to cart, ecommerce conversion rate, …
Retention: returning users, sessions per user, …
Digital PR
Digital Media relations
Online press office
Influencer and stakeholders management
Social Media Management
Working knowledge of relevant social media e.g. Facebook, Instagram, LinkedIn, Twitter, Youtube.
Knowledge of social media relevant to specific markets e.g. WeChat in China.
Customer Relationship Management
Direct Email Marketing
Customer Database Management
Personal data management
Acquisition, Retention, Churn Metrics
What are fashion brands looking for
How to hire a qualified and competent fashion digital marketing professional?
If you need to hire a digital marketing professional you will need to look for very different skillsets depending on the seniority of the position and the role.
For junior positions it is essential to ascertain the ability to deliver at the highest quality the results for which the position is open. And for that reason it is mandatory to look at the achievements of the candidate, whether it's a digital portfolio, marketing campaigns managed and results achieved, understanding of essential marketing mechanics, knowledge of field specific notions.
For a senior position in digital marketing it is required to understand if the projects managed by the candidate are in line with the goals of the recruiting company. It is advisable that the candidate already managed to achieve the results in his/her previous experiences, the results that the recruiting company is willing to achieve in the near future. On top of that you should find out what type of resources the candidate managed and leveraged to obtain the results achieved in the past. This could have a significant impact on the ability to deliver if the destination company has fewer resources than the previous employer of the candidate.
How to get a job in fashion digital marketing?
In order to get a job in the digital fashion marketing you will need to prove your skills and present the recruiting entity with a relevant CV.
Any specialisation course attended should be included in the CV with abundance of details on the projects managed and achievements.
Experience also non paid but relevant to demonstrate digital knowledge and abilities should be added to the CV.
Marketing courses at university level are preferred but if you are looking for a junior job or a specialised job in social media, design or advertising, a short course with a certification could be also relevant and sufficient to get you in the company.
Once in a company there will be plenty of time and opportunities to continue learning, studying and acquire experience.
About Instructor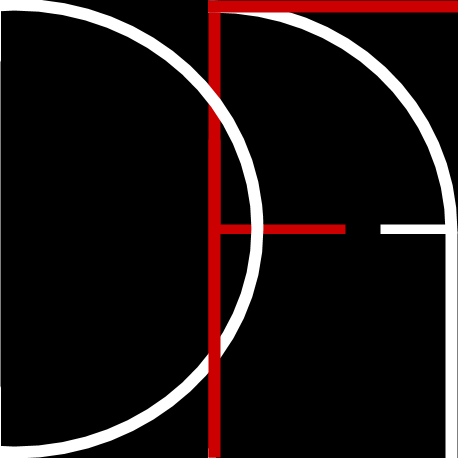 Login
Accessing this course requires a login. Please enter your credentials below!