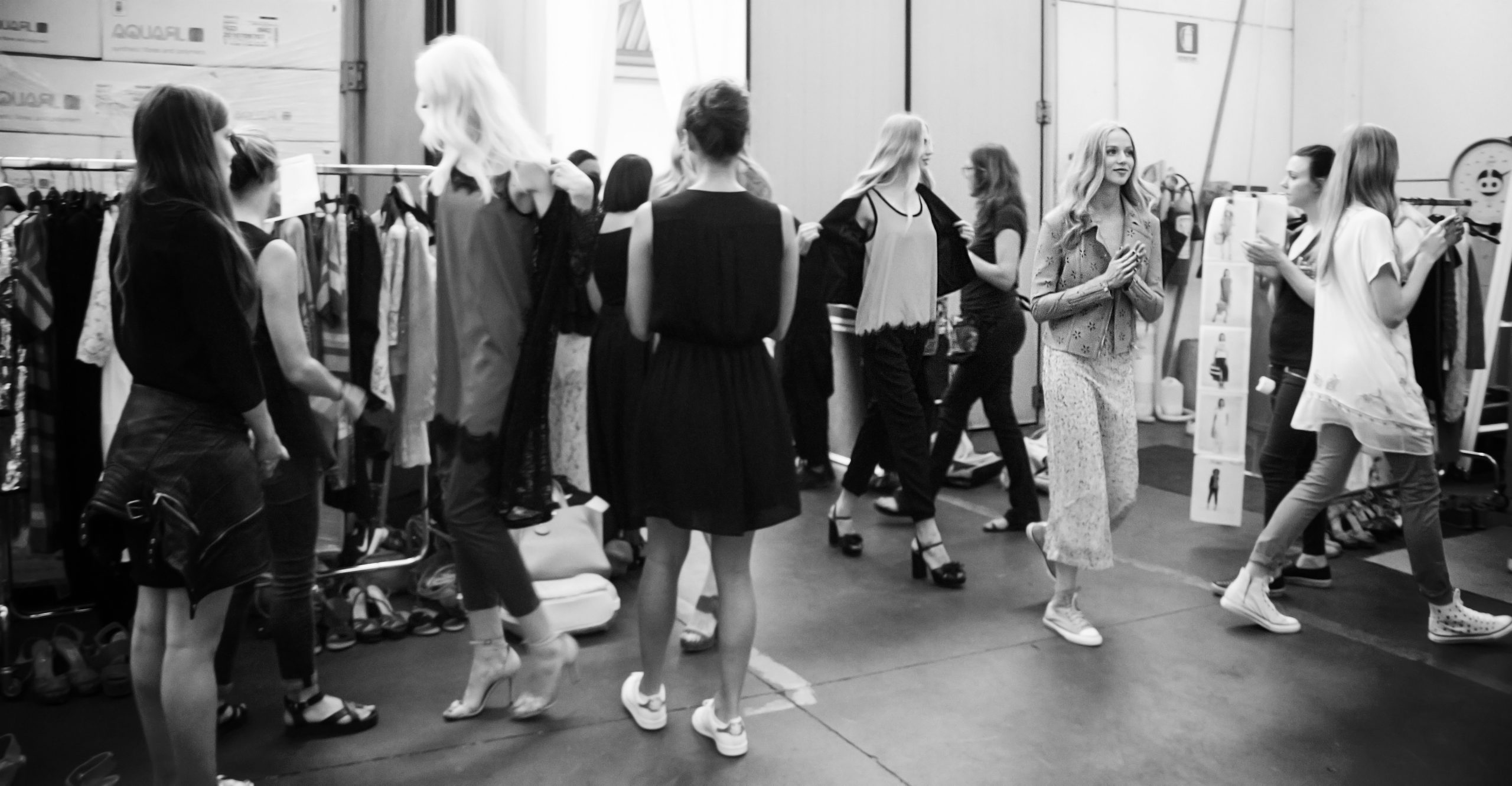 Fashion Digital Marketing
This is an introduction to digital marketing for fashion professionals and fashion companies who want to leverage the digital media to acquire traffic, promote their products and increase e-commerce sales. In order to do this you'll need to have mission, vision and tone of voice of the brand already defined as you can see in the brand DNA guide.
What is fashion digital marketing?
Digital Marketing for Fashion is the management of the digital channels such as Social media, Search Engines, Direct Email Marketing and Digital Advertising, that are relevant for the brand, with the goal of acquiring and retain customers, generate brand awareness, leads and sales, within the budget allocated and optmizing Cost per Acquisition (CPA) .

Digital Fashion Academy definition 2020
Digital Marketing for Fashion E-commerce
Your fashion e-commerce website needs constant effort to drive qualified traffic to it. The digital marketing team is the people who need to support you to reach this goal.
What are Digital Marketing Channels?
The essential digital marketing channels for fashion brands include:
Search Engines organic traffic;
Search Engines paid traffic;
Direct Email Marketing;
Social networks traffic organic and paid;
Affiliation networks, Affiliate Sites;
Referrals traffic, inbound links from other websites to your own;
Direct traffic.
The ability to drive qualified traffic to the brand's website from all these channel it's essential for a Digital Marketing Manager in a Fashion company.
In order to manage successfully all these channel several skills are needed.
Digital Marketing for Fashion Ecommerce
The digital marketing activities that are necessary to drive traffic and sales to a Fashion E-commerce include: Content Marketing, Search Engine Optimisation, Performance Marketing, Digital PR, Social Media Marketing, Customer Relationship Management, On-site Marketing and Web Analytics. These activities span across al phases of the marketing funnel from the f
Digital Marketing Area
Activities and skills required
Content marketing
Copy writing, web writing
Content localisation
Photography
Video production
Image optimisation
Web design fundamentals
Basic Html
Search Engine Optimisation
Technical SEO
Onsite SEO
Content Creation & Optimisation
Inbound link generation
Social Media SEO
Search metrics and web analytics
Performance Marketing
Search Engine Advertising (SEA)
Affiliate marketing
Display and Video Advertising
Re-marketing and Re-targeting
Web Analytics
Acquisition: cost per click, cost per acquisition, …
Engagement: bounce rate, pages per visit, …
Conversion: add to cart, ecommerce conversion rate, …
Retention: returning users, sessions per user, …
Digital PR
Digital Media relations
Online press office
Influencer and stakeholders management
Social Media Marketing
Working knowledge of relevant social media e.g. Facebook, Instagram, LinkedIn, Twitter, Youtube.
Knowledge of social media relevant to specific markets e.g. WeChat in China.
Customer Relationship Management
Direct Email Marketing
Onboarding programs
Lead generation campaigns
Loyalty program
Customer Database Management
Personal data management
CRM Analytics: Acquisition, Retention, Churn Metrics
On-site Marketing
Onsite Re-marketing: abandoned carts
Personalisation of experience
Promotions
Products and collection
How to choose a digital marketing agency
If you want the help of a digital marketing agency to support your company in the definition or execution of a digital marketing strategy, you may want to hire an agency that has previous experience with clients in the fashion and luxury industry and ideally the agency will have provided similar services to the ones you are looking for to successful brands.
Read more
Fashion Digital Marketing FAQs
What is Fashion Digital Marketing?
Fashion Digital Marketing aims at influencing the demand of fashion products by creating interest for a brand or a product among segmented groups of population, through relevant messages via appropriate channels.
What is the difference between Traditional Fashion Marketing and Digital Marketing?
Digital Marketing is often considered a branch of the general Marketing function, however, if we divide the general marketing discipline into Digital vs. Traditional Marketing based on the Digital media Vs Analogical media partition, we notice that Digital Marketing represents 99% of fashion marketing. From Influencers marketing to content marketing, from Pay Per Click (PPC) to Search Engine Optimization and Direct Email Marketing, we arrive at the conclusion that Digital Marketing is the only marketing that matters. Even traditional marketing activities like product placement are now delivered through Digital channels and therefore included in the Digital Marketing area.
What is the origin of marketing?
The origin of marketing can be traced back to the economic sciences and it was first studied and discovered by economists who couldn't find another explanation for the fluctuation of the demand of a product outside the fluctuation of the price. The classic economic theory generally connect the demand of a good to the price and need for that specific good. But when the demand of a non essential good continues to increase despite of the rise of the price, the economic theory failed to explain this trend with the traditional variables and that is when economists introduced the marketing into the equation.
What is demarketing?
Demarketing is the practice of trying to associate negative values or images to the competitors products. This goal is simply put into practice by assigning a competitor's product to a villan in a movie: negative placement.
What is scarsity marketing strategy in fashion
Fashion brands can increase the desire for a brand or product by limiting the availability of stock of a product on the market. If the demand is for 100 jackets of brand X and there are only available 90 Jackets this is an example of scarsity.