ONLINE COURSE
Fashion Digital Marketing Course
Digital marketing has revolutionized the fashion industry. From social media strategies to content creation, search engine optimization to influencer marketing, this course will provide you with the tools to succeed in the digital landscape. You will learn the best practice directly from senior fashion professionals.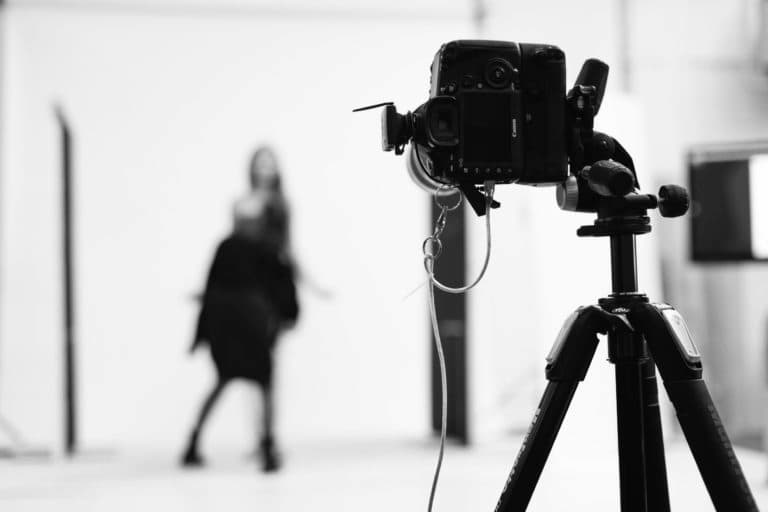 This comprehensive course for fashion professionals who need to learn how to effectively manage digital marketing strategies, digital marketing teams and advertising campaigns for fashion & luxury e-commerce.
Course Topics
Course Description
Understand the fundamentals of digital marketing and its applications to the fashion & luxury industries.
Learn how to develop an effective digital marketing strategy and editorial plan tailored to the fashion industry.
Coordinate and create consistent communication across various digital marketing channels and their applications in the fashion context.
Master the art of creating compelling, engaging and SEO friendly content for fashion brands.
Gain insights into search engine optimization techniques to increase online visibility.
Discover the power of social media marketing and its impact on fashion brands.
Learn how to leverage influencer marketing to build brand awareness and reach new audiences.
Understand the importance of data analytics and how to measure the success of digital marketing campaigns.
Develop practical skills through hands-on exercises and real-world case studies.
Drawing on expertise from leading senior professionals, you'll learn in-depth fashion digital marketing management skills. You'll take specialist lessons such as how to structure a digital marketing budget for a fashion online store, and create a search engine advertising and social media paid campaign, through to creating a content marketing strategy and managing a SEO project.
You'll gain a thorough understanding of KPIs and data driven decision making best practices that will allow you to manage successful and profitable digital marketing campaigns, which is what matters in this field.
Course Delivery & Methodology
Digital Fashion Academy online training methodology is based on a pragmatic approach that aims at providing students with a working knowledge and practical skills.
The course teaching methodology is based on real experience of the managers and professionals from the Fashion and Luxury industry. In addition to new media trends, you will study how to manage the Customer Relationship Management and how Analytics & KPIs Monitoring tools allow companies to grow in the current competitive market.
The course will be delivered through a combination of lectures, interactive discussions, case studies, and practical exercises using tools and platforms such as: Google Ads, Google Analytics, Facebook Business Suite. Participants will also have access to relevant digital marketing tools and resources. Guest speakers from the fashion industry and digital marketing experts will be invited to share their insights and experiences.
---
KEY FACTS
FORMAT
⇢ Part-time live
⇢ Wednesday afternoons 5PM to 7PM
⇢ Friday afternoons from 2PM to 4PM
⇢ GMT+1 (Rome Time)
START DATE
⇢ January '24

COURSE DURATION
⇢ 2 weeks
⇢ 12 hours of lessons
LOCATION
⇢ online live lessons
⇢ Recordings available
CERTIFICATION
⇢ Attendance & successful completion certificate
⇢ exam fee included
---
Who should take this course?
The course aims to train the role of Digital Marketing Manager for Fashion & Luxury. You will learn about the latest and most innovative digital marketing strategies used in the fashion industry. You will learn how to create successful campaigns that reach a specific audience, positioning the brand within a target market by using the analytics insights and artificial intelligence to reach your company goals.
This course is for graduates and professionals who want to start or grow their career in the digital divisions in the fashion industry.
Graduates who want to develop their career in digital communication in the luxury industry
Junior professionals working in fashion companies who want to specialise and grow their career in Digital Marketing
Mid-to-senior marketing professionals who want to upgrade their skills with a strong digital marketing knowledge.
Fashion entrepreneurs who need to integrate the digital marketing processes in their own company or turn the current digital marketing efforts into profitable campaigns.
Senior professionals in the fashion and luxury industries who want to acquire a deep understanding of the digital marketing principles and best practices, learning from leading professionals.
Course modules overview
Digital Marketing Budget and Ebusiness strategy: digital marketing channels, ebusiness development strategies, omnichannel strategies
Digital Advertising: Digital Marketing Funnel, .
E-commerce Store Management: buying and merchandising, visual merchandising, digital production and photography, user experience (UX) and conversion rate optimisation (CRO), internationalisation, reporting KPIs and financials, marketplaces and digital sales channels
Analytics & Business Intelligence: performance monitoring and measuring: key performance indicators, metrics, e-commerce & web analytics.
E-commerce Organization and Business Models: make or buy decisions, team management, e-commerce roles & responsibilities.
E-commerce Operations & Logistics Management: logistics and shipping organisation, payments, customer service.
Digital Marketing for Fashion E-commerce: performance marketing, user experience, content marketing, storytelling
E-commerce & Marketing Technology: e-commerce platforms, key technology trends including headless e-commerce and Artificial Intelligence, marketing platforms, e-commerce tools from abandoned cart recovery to site accelerators
Course Modules Online Live and On-Demand
Module name and description
Duration
Introduction to Fashion Company Organisation & Product Lifecycle

In this first module we provide the essential notions of Fashion business models, market structure, brand positioning and product lifecycle. This module is optional for fashion and luxury industry professionals and mandatory for other participants.
2 Hrs.
Digital Marketing Strategy & Budget

In this module you'll learn how to elaborate an e-commerce business plan for a fashion business, plan a roadmap to achieve the goals established in the business plan and alternative business models and how to make decisions about which activities to insource or outsource to reach your financial targets.
4 Hrs
Digital Marketing Analytics & Business Intelligence

In this module you'll study the KPIs utilised by fashion companies to track performance of the digital channels and you'll learn how to use some of the analytics tools utilised by fashion companies for analysing performance of digital campaigns. We will also look at the most recent Artificial Intelligence platforms used for predictive analytics.
2 hrs
Customer Relationship Management

In this module you'll study the strategies and techniques that fashion companies apply to create customer satisfaction and loyalty. This module covers both strategic and technological aspects of CRM.
8 Hrs
Technology for Fashion E-commerce & Digital Marketing

In this module we'll provide you with an overview and understanding of the E-commerce platforms most frequently used by fashion companies such as Adobe Commerce, Shopify and Salesforce. You'll also learn about other technology generally adopted by fashion brands for their e-commerce infrastructures such as Marketing Technology tools, Product Information & Asset Management, Order Management Systems & AI Applications.
4 Hrs
Digital Advertising for Fashion E-commerce

This module we'll provide you with the knowledge about the digital marketing strategies, techniques, tools and best practices adopted by best-in-class fashion and luxury brands. Includes a Google Ads Creation Workshop.
10 Hrs
Omnichannel Commerce for Fashion & Luxury

This module covers the essential processes of Omnichannel commerce and Omnichannel Digital Communication including Digital in store applications and Omnichannel customer care.
4 Hrs
Technology for Fashion E-commerce

In this module we'll provide you with an overview and understanding of the E-commerce platforms most frequently used by fashion companies such as Adobe Commerce, Shopify and Salesforce. You'll also learn about other technology generally adopted by fashion brands for their e-commerce infrastructures such as Marketing Technology tools, Product Information & Asset Management, Order Management Systems & AI Applications.
4 Hrs
Workshops with a fashion brand

The participants will work in groups to apply the learnings to a real case study and they will discuss the plan they'll create with the founders of the brand. The workshops will entail digital marketing and e-commerce strategy. They will be carried out step by step throughout the course.
8 Hrs
Learning outcomes
By the end of this course, you will have a solid understanding of digital marketing strategies and techniques specifically tailored for the fashion industry. You will be equipped with the skills to create effective digital marketing campaigns, drive brand awareness, engage with your target audience, and ultimately boost your fashion brand's online presence and success..
The lessons are structured according to a results driven approach which generally entails describing what are the outputs of the role or function, how to measure the performance through KPIs and metrics and how to ensure the highest quality in the results.
Course teachers
In this course you will be learning from senior professionals in Digital Fashion who currently work for world-class fashion and luxury players.
Enrico Fantaguzzi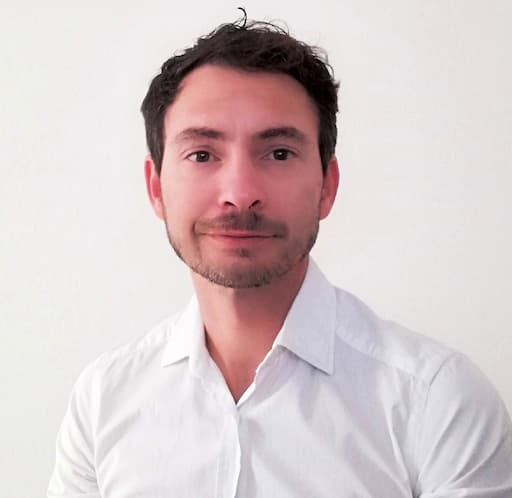 Andrea Di Nicolò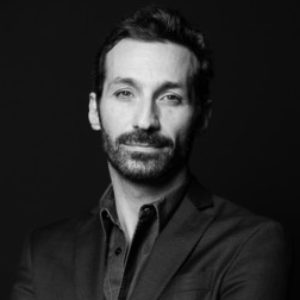 Angela Venturin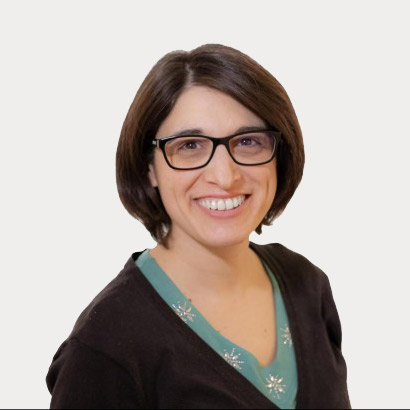 Raffaele Nardo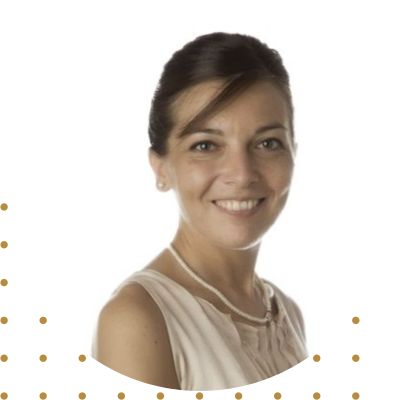 Benefits
This course is created in collaboration with Fashion & Luxury Senior Digital Professionals, with the aim of providing the state of the art skills in digital business. The course also prepare you to learn the essentials skills to obtain the Fashion and Luxury E-commerce certification.
Professionals
Convert your expertise from traditional to digital
Upgrade your skills for digital fashion and luxury business
Discover best practices and success case studies
Graduates
Learn from world-class fashion digital professionals
Gain exclusive opportunities of work placement and internships
Access exclusive content, interviews and training material
Companies and Institutions that collaborate with this program
Our partners
We partner with Fashion companies and agencies who specialise in the Fashion and Luxury industry.
Payment options
Payment plan
Reserve your seat now by paying a deposit and choose your instalments plan. Approval by DFA may be required.
Pay now at check-out
Enrol now with full payment, choose between credit card, bank transfer and other payments methods available
Request an invoice
Fill out the form to receive an invoice, if you are a company and if you have more than one (+1) student s to enrol
FAQs
If I miss I live lesson can I have the recording?
Yes, the recording is available in the personal area of each student "My Account".
Is there a certificate at the end of the course?
Yes, there is a certificate of attendance with final score.
Need more information?
We'd love to hear from you. Feel free to set-up a call with our course director if you want to speak with us, or send us a message. We usually reply within few hours Monday to Friday.
Set-up a call
You can book an appointment with our Course Director by choosing an available slot in the calendar. Click the book appointment button below. The meeting will be held via Google Meet.
Send us a message
Not ready yet to commit? Get to know us better…
Check out what our students say and start following us on LinkedIn. Read a blog article or watch one of our webinars on our YouTube channel.
What our students say

"Great Digital Fashion course, covering all the digital pillars of a fashion company, such as finance, marketing, logistics, website, CRM, privacy, legal, product, price… and high qualified teachers with years of experience in fashion market.
Really interesting also the workshops with concrete cases in fashion environment."
Benedetto, Digital Marketing Manager
"I recommend this course to all those who are interested in pursuing a career in digital and also to those who already occupy managerial positions, both for the variety of topics covered (a 360-degree view) and for updating on the latest tools and market trends.
Enrico and his team are extremely helpful and very clear in their exposition, all the speakers are very qualified."
Martina, Ecommerce Merchandising Specialist
"A Fashion Academy that offers a wide range of courses using a team of professionals with decades of experience. Specifically, the course in Ecommerce management for fashion was rich, complete, suitable both for those who are approaching the digital world and for those who are already part of it.
Definitely recommended for those who want to deepen and enrich their skills and knowledge."
Gabriella, Ecommerce Manager
Read more reviews of on Google